Anti Allergic Manufacturer and Supplier – Quality third party pharma manufacturing is the best part of working with Apikos Pharma. We are one the reputed anti allergic manufacturer and supplier in India. We have a variety of allergy medicine list available for outsourcing purposes. The drugs that we offer are DCGI approved. We are dedicated to bettering healthcare services. If you are in search of the best pharma manufacturing/ supplying company in India the Apikos Pharma is here to serve you.
Allergy is a common yet serious condition worldwide. Millions of people are affected by it. The demand is soaring high. If you are a Pharma Company which deals in pharma marketing services and franchise offerings, then manufacturing is the best way to resolve to better profits. To get better deals you need to associate with a good company and Apikos Pharma is the best to collaborate with. Our company is one of the top anti allergic manufacturer and suppliers in India to provide a wide range of medicines like tablets, capsules, ointments, injectables, softgels, syrups etc.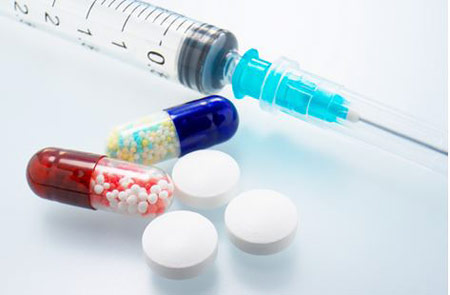 You can talk to our representative by dialling +91-9855087879. Else you can email all the queries at apikospharma@gmail.com. If you want you can drop a text in the contact inquiry form below to get in touch with us. We assure you better plans and quality outsourcing facilities.
Top Anti Allergic Drugs Manufacturing and Supplying Company in India – Apikos Pharma
Situated in the heart of Chandigarh, Apikos Pharma brings you some of best anti allergy medicines and drugs range. Our company is widely known and appreciated for the dedication towards our clients when it comes to pharma manufacturing. When outsourcing a service, we always ensure that we are proving the best to our clients and the consumers. The company aims at maximizing healthcare facilities and strengthening medication sources. You can trust in our ethical ways to attain better and quality drug formulations of anti-allergy medicines.
Demand For Ant Allergic Medicines
Allergy is common yet incurable in general. They are chronic in nature and may activate at times when near to something that you are allergic to like dust, pollen, dogs, cats etc. This can cause cold, cough, sneeze, skin rashes, burns etc. Usually, an allergy happens due to the failure of the immune system to resist certain conditions. The cases of allergy are increasing with time. This has led to a demand for anti allergy medicines and drugs.
The anti allergy drugs market was an estimated US $35.3 billion in 2015 growing at a compound annual growth rate (CAGR) of 5.8 percent. The market is growing strongly. The demand for anti allergy medicine for skin, for cold, for itching etc is most popular ones. Owning a quality range of anti allergic medicines will help you in increasing better profit in near future.
Benefits Of Pharma Manufacturing of Anti Allergic Medicines
Going for pharma manufacturing helps you in multiple ways. When you choose to become a part of outsourcing facilities you welcome a host of advantages. Here take a look at them:
You save on cost such as machinery, equipment, assembling cost, raw material cost etc.
No tension between license and other documentation.
Ideal for companies who do not have their own units.
It helps you expand your presence in distant locations and regions by elimination multiple costs of transportation etc.
You can focus your goals on expanding business opportunities rather manufacturing details.
How Is Apikos Pharma The Best For Pharma Manufacturing/ Supplying For Anti Allergic Medicines in India?
Our company owns units in excise duty-free zones. This provides us good tax benefits. A reason behind our affordable quotation prices of anti allergy drugs. The units are set up as per Schedule M. We are certified with GMP & WHO and follow all the quality standards and regulations laid by the government. You can trust our skilled experts who help us maintain a quality range for you. Our company is the best in the market and ensures you to provide genuine deals of pharma manufacturing. Our list of anti-allergic medicines and drug dosage formulation consists of the following:
Tablets/ capsules
Softgels
Injectables
Cream/ ointments / topical solutions
Powders
Sachets etc.
You can contact us now at know more about us.
Contact Information
Name: Apikos Pharma
Address: # 13, Arjun Nagar Nanhera, Ambala Cantt – 133001
Email: apikospharma@gmail.com
Mobile: +91-9996885335